Instead of the first Wednesday of the month, Piecemakers will meet on Wednesday May 8th at 1:30.
Due to all of the recent rain, we will hike at Lower Table Rock on Friday, April 19 instead of Waters Creek Trail as previously [Read More…]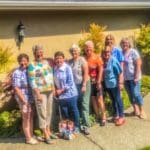 The ballots are in and the suspense is over. We have a Board for the next two years and it looks a lot like the Board from the last two years. Thanks to members who voted and a big thanks to the board members for their dedicated service.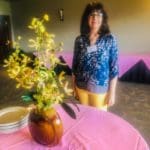 72 members and guests assembled at the Rogue Valley Country Club on April 17 for our bi-monthly luncheon. The four guests who attended joined the Club as members before they left for the day. It is great to welcome new friends to our great group. The business meeting reminded people that membership dues need to [Read More…]